The world is evolving, and so people are. We live in a fast pace changing world, and still, we are looking for some comfort and amenity.
But as the online world is changing so fast as the blink of an eye, every now and then there was new technology and trends to follow up, and as a person who owes a business or has a website, it's important to keep yourself updated with these trends and technology because knowing about them provide you with a better level of comfort and support.
Also the demand for IT sectors and IT business are growing because it allows people to do changes, do better than before, and do experiments. All of these things come over as new technology and experiment we perform.
In this blog, we will let you know about 7 Upcoming Trends in the Web-development world.
Many of these trends and technology are already in work but still, we are mentioning them as they are adapting to more changes in the upcoming years.
So let's start,
7 Web-Development

Trends

to Follow In

2023
1. Progressive Web Apps :
Progressive Web Apps (PWA) are web platform that provides better reach to sites with easy and enhanced reliability, capability and installability. It's a full platform-independent application that helps a website work better on tablets and mobile screens also.
Many companies are swift to PWA, because of better User experience to provide and to better solutions for customer issues.
Benefits of using
PWA

on your Web page
Solve Customer Needs : all the technology made so far is made with a single aim that how they can simplify customer tasks in a specific way, and so does PWA. It works on a model FIRE (Fast, Installable, Reliable, Engaging), and this solves most problems that users face through any website.
Provide Modern Web APIs : PWAs set better functionality by providing modern web capabilities.
Improve your Business Situation: through using PWA, the user experience of your site surely increase, which automatically means an increase in the rates of conversion rates, and if conversation rates increase, simply your ROI increase.
Not Depending on any App Distributor Service : According to a survey it shows, many people choose the company site to browse or shop for anything, because they don't want to download the application at certain levels. So PWA provides a solution that your application does not depend on any app distributor service for android (Play Store), for iPhone (App Store).
Low Cost Include : one of the biggest benefits why PWA is better than other services because it provides low-cost development and easy installation.
Companies Using this Model are :
Starbucks
MakeMyTrip
Uber
Soundslice
2.

ChatBots

:
As the market is getting bigger, so are the choices of customers too. They demand your service 24/7, and sometimes it became impossible to work on every factor. So to overcome this problem, Chatbot's were created.
A ChatBot is a program made with specific terms that help web owners to connect with their users all the time with text or voice communication. It is designed in a such way, that it reply every specific problem related to the question ask. We can also say it is kind of like modern Customer care service.
Benefits of Using
AI ChatBots

:
Personalized Customer Service : adding this to your webpage give the ultimate personalized sense to the users. Even if they don't ask anything, they had assurance that someone is here to help them out.
SuperScale Your Sales : Sale is an important factor of any business. So adding ChatBox helps you to superScale your sales without any hiring of humans, and also it helps you generate better leads.
Easy Optimization : ChatBot help to provide customer service 24/7 all around, it helps you to save time and manage the important task.
3.

Single-page Application

:
The next important trend going in the market is using SPA (Single Page Application). SPA is a web page containing only a single page as a whole. As we scroll down these sites, only a few changes seem, remaining that all of the things are the same. So using SPA help your site to load faster than the big multi-page sites.
Benefits

of Using Single Page Application :
Less Time To Load The Whole Site : using a single page application helps your site to load every section of that page easily on the server.
Save Money : As the whole site contains a single page only, it helps web owners to use fewer servers with the same traffic.
Responsive Frontend : the architecture of the whole website builds quicker than a normal multi-page small website. And as web owners, you can easily give more time to the backend functionality and make them stronger, using the right APIs and servers help a website to easily pull the content and function smartly.
Better User Experience : As the site deliver formatted content in lesser section with easy updation, brings the user experience far better than the big bulky sites.
Google map
Gmail
Netflix
Pinterest
Paypal
There might be disadvantages of using Single page application like you can't make proper use of SEO, you need to maintain your navigation in a small area of your web page, and provide only the specific content.
4.

SERVERLESS

ARCHITECTURE :
Serverless architecture mainly works on the cloud technology that runs applications and sites without having a managed infrastructure. As an owner of the application or site, you don't need to worry about maintaining different servers or storing long databases, creating backups, and other functionality.
For a simple meaning we can just say out, Serverless Architecture helps developers or owners to focus on their core thing because all the management of the server is done by the cloud provider service.
Benefits

of Using

Serverless

Architecture :
Save Money : as an owner of an application, now you don't need to pay any extra penny for unused servers or any virtual machines. All the costs can embark to you as a core project.
Improve Security : as of now you don't have to worry much about the data, they are all handled by professionals who have better knowledge about cloud computing than you, which increases the security of your data.
Some Companies that use this Model :
Netflix
Coca-cola
Codepen
Nordstorm
Figma
5.

Voice Search Optimization

:
Google, Siri, Alexa, and other AI intelligent voice search became popular over the past some years. Optimized Voice search helps your customers to get the query solved and get more connected with your service pattern.
This basically means optimizing keywords correctly so it is accurate by voice assistance.
Benefits of
Optimized Voice Search

Option :
Early Replies to Customer Query : Voice searches are more speedy than the normal search bar, it provides quick responses in a normal human voice that must be easy to hear, and work on that.
Hand OFF Facility : Using voice search, a customer doesn't need to pick the device or open it. It wholly works on voices. It provides a kind of comfort and relaxing feature to know something without getting into it.
Works on Multi-Language : Might be your service does not target a specific group of people who speak a specific language, but it targets a group of people who comes from the different committee, speak different languages, work with different professionals, and then have Voice assistance in your application helps you the best. It provides better convenience to your user.
Drive Good Traffic : Having a good voice search facility helps customers to reach the right kind of content and information they need to find, and it helps your site to get exposed to a wider level audience, and simply increases your traffic, and good traffic means good conversational rates.
6. Accelerated Mobile Pages (AMP) :
It is an open-source framework that helps to enhance the efficiency of mobile and web applications. works on maintaining the pages lightweight so the server quickly catches them and loads them into the browser. It is mostly designed, so it could speed up your loading time.
Benefits of Using
Accelerated Moblie Pages

:
Increase Engagement of the Website : it helps a website to quickly load on mobile, and tablet screens so the user could engage more with the content and information.
Improve Ranking Number of the Site : Google Algorithm senses that your site works better against the other same niche website, so it increases your ranking on Google.
Websites Using Accelerated Mobile Pages :
Geeksforgeeks
FreeCodecamp
9to5Mac
1Notes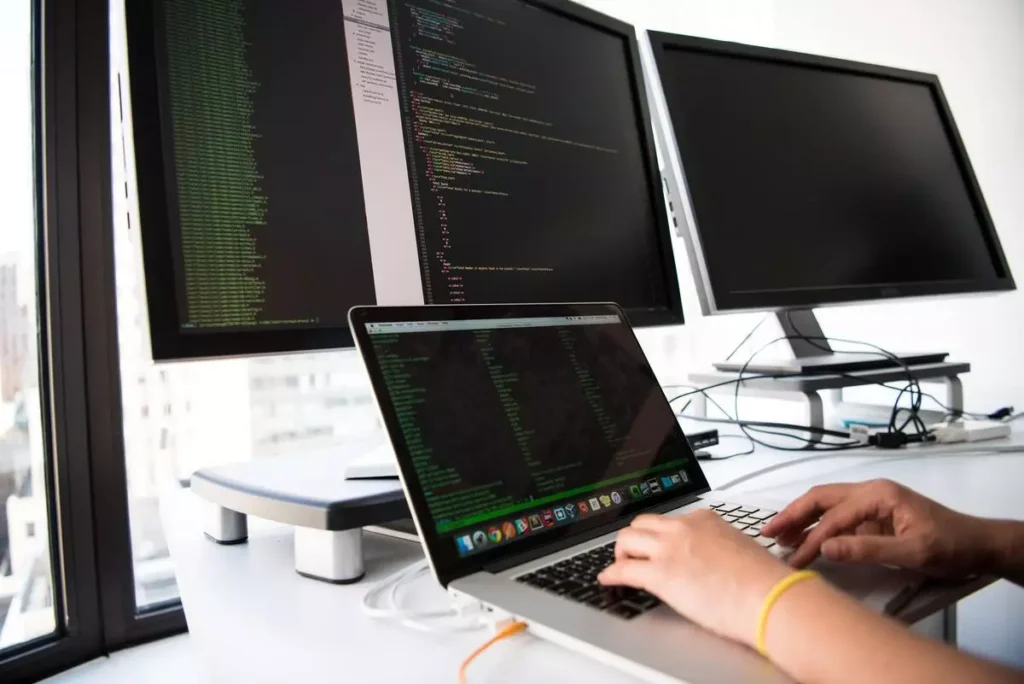 7. Motion User Interface

(UI)

:
It helps web owners to provide a better and richer user interface. It's a front-end Framework that helps to build fully responsive sites with greater level of the interface included. It's an inbuild Sass library, that creates UI like header, footer, menu bar, and navigation bar setting.
Using good transitions and animations brings so much more to the website, a good website is always a perfect mixture of content and graphics.
Motion User Interface (UI) :
It seeks Attention : using perfect motion, animations and graphics on your site help to attract more users and get into the content.
Improve your branding : Branding is the utmost important thing in today's world, if you have valid good branding, your business is in the right direction. Using the right kind of Motion UI helps your customers to recognize you with the help of colors, pictures, logo, and many more.
Motion pictures help to enact your business thought : sometimes pictures speak louder than words, and in this fast world, we want our customers to understand your company's aim in easy terms with no extra effort, and motion pictures and UI help them to do that.
JavaScript's Framework that used widely in Web-Development
JavaScript is a popular language used while creating any website or web application. Using these above mentioned trends and JavaScript framework helps you to boost your site to the next level.
Frameworks are the abstract of code used in the software to provide a specific kind of functionality. Developers use the JavaScript framework to save time and get a specific amount of functions.
What does
JavaScript

Framework

do

?
Provide a basic foundation for the application.
Include rich libraries in the code.
Scale up the project.
Work better with complicated projects.
JavaScript Frameworks That Are Widely Used In Web-development Are :
Node.js : It's a runtime environment JavaScript framework, that has the capacity to work on command-line tools and server-side scripting projects. It also helps SEO to load the site quickly in the browser.
Vue.js : Another JavaScript framework, vue.js helps to focus on the view level and provides some additional functionality to it. This framework uses the MVVM architecture (model-view-view-model architect ) pattern.
AngularJS : This JavaScript framework helps in building Single-page Applications (SPA), with dynamic HTML loading time.
React : Developed by Facebook, one of the widely used frameworks in today's world. It helps in simplifying the process and creating better and more interactive User interfaces for the site.
Let's

Wrap

It :
Web development is growing and evolving over the following past few years, but the fundamental thing that stays constant is never to stop the creation of websites. And as e-businesses are increasing over time, it's not going to stop super soon in the future.
Yes it was changing, new trends and technologies are coming over each other, and sometimes it became hard to get updated with each trend, but knowing some trends is enough to get ahead in the market.
Many of these trends and technologies we mentioned mostly work on optimizing your site because doing this really helps you grow your business quickly.
I hope getting about these trends helps you to get enough information about them, if you want any other information related to trending technology of web development, do let us know, and we will help you out to get more of them.